Branch Hours
| | |
| --- | --- |
| Sunday | 1PM - 5PM |
| Monday | 9:30AM - 9PM |
| Tuesday | 9:30AM - 9PM |
| Wednesday | 9:30AM - 9PM |
| Thursday | 9:30AM - 9PM |
| Friday | 9:30AM - 5PM |
| Saturday | 9:30AM - 5PM |
| | |
| --- | --- |
| Phone | (905) 815-2042 |
| Fax | (905) 815-2024 |
120 Navy Street
Oakville ON L6J 2Z4

Map
More branch info
Important Update!

The elevator at Woodside Branch is currently out of order. Please check this space for updates regarding its status. Thank you.
Read More News
Staff Picks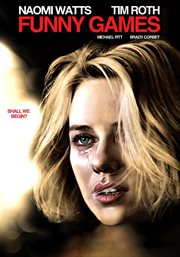 Seriously Scary Films
A list of seriously scary films available at the Oakville Public Library. Watch online or pick one up at the library for Halloween night!
Popular Podcasts
Interested in discovering podcasts? Find links here for some of the most popular podcasts, available to stream or download, online or on your device.
Oakville Reads: Alias Grace
Margaret Atwood visits OPL on October 24 to discuss her newest work. In the meantime, our online book club is talking about Alias Grace, soon to be a mini-series. Please join us!
Past Staff Picks
Upcoming Community Events
Wed, 26 Oct 2016
Developing Your Personal Brand for Teens
More »
Wed, 26 Oct 2016
Wednesday Family Movie Night-The BFG
More »
See all upcoming events in the community
Also, visit the Town of Oakville's Event Calendar.