Branch Hours
| | |
| --- | --- |
| Sunday | 1:00pm - 5:00pm |
| Monday | 9:30AM - 9:00PM |
| Tuesday | 9:30AM - 9:00PM |
| Wednesday | 9:30AM - 9:00PM |
| Thursday | 9:30AM - 9:00PM |
| Friday | 9:30AM - 5:00PM |
| Saturday | 9:30AM - 5:00PM |
| | |
| --- | --- |
| Phone | (905) 815-2042 |
| Fax | (905) 815-2024 |
120 Navy Street
Oakville ON L6J 2Z4

Map
Important Update!
Our White Oaks Branch is temporarily closed for a renovation to revitalize its space and will reopen in late September. During the closure a Library Depot located at Town Hall will be open Monday & Wednesday: 9:30am to 8:00pm - Tuesday & Friday: 9:30am to 5:00pm - Thursday, Saturday & Sunday: Closed. For additional information click here.
The Holds Lockers at Sixteen Mile Sports Complex are currently unavailable for use. Please contact the Iroquois Ridge Branch if you have any questions. We apologize for this inconvenience and are working to restore use as soon as possible.
OPL News
Staff Picks
Self-Care
A list of recommendations for when you need to give yourself some self-care.
Coding for beginners
Curious about how to become a programmer or how to build software yourself but don't know where to start? Use these beginner resources to help you on your coding journey.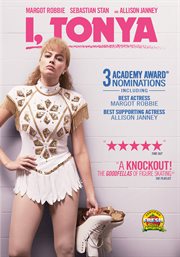 Hot DVDs of 2018
Here is a list of the well circulated DVDs of 2018. These movies are available as DVD or Blu-Ray. Some are available as a downloadable video through Hoopla. As Oakville Public Library staff for assistance if required. Happy viewing!
Past Staff Picks
Upcoming Community Events
Wed, 22 Aug 2018
What is Respite
More »
Wed, 22 Aug 2018
Peace by Piece
More »
See all upcoming events in the community
Also, visit the Town of Oakville's Event Calendar.